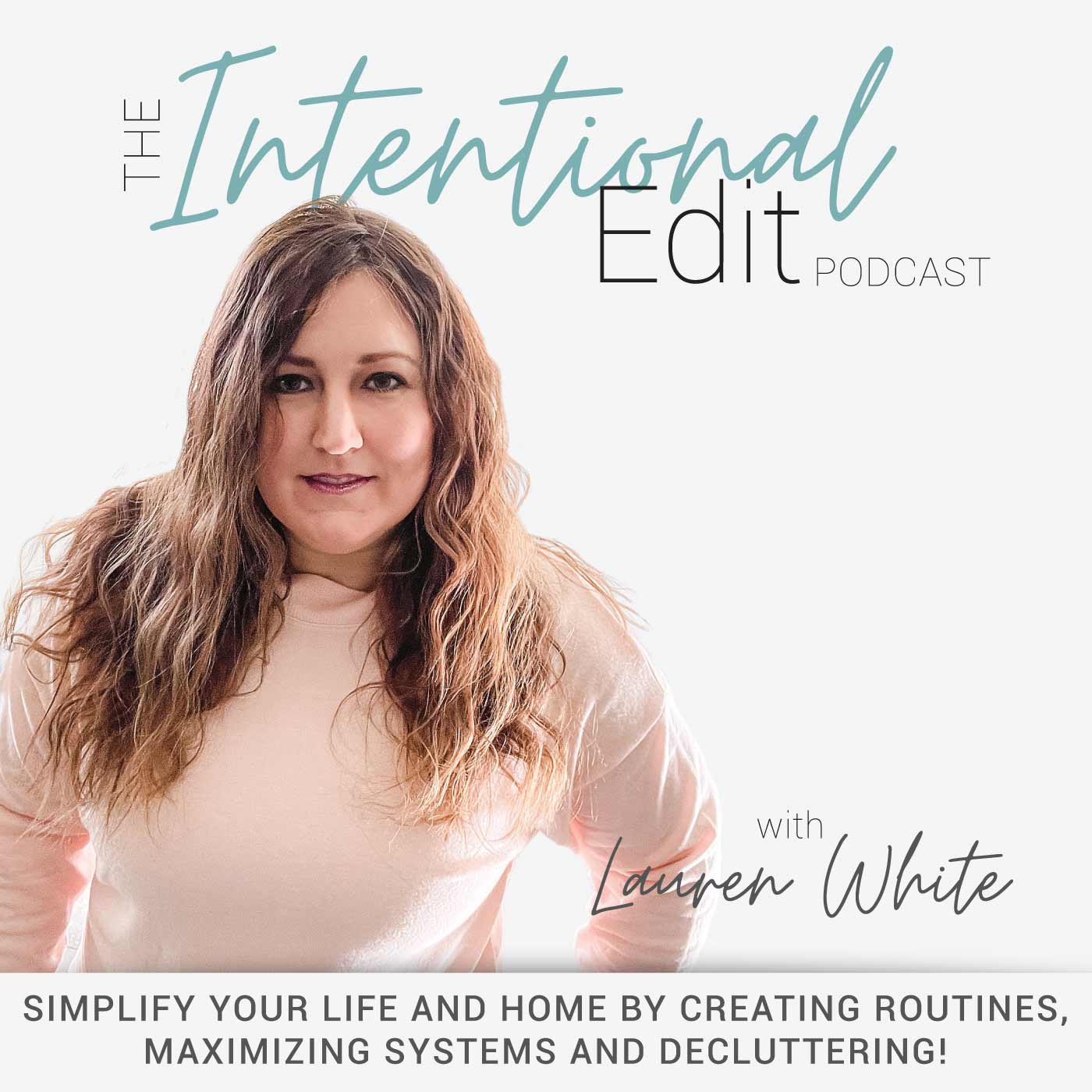 Too many toys, the house is a mess, piles of laundry everywhere and not any time for self-care.  Busy moms, I hear you!  This episode is all about where to start and what to do when you desire simplicity at home.  Listen to Episode 26 of The Intentional Edit Podcast and find out simple solutions for too much clutter, a messy house and more…
Make sure you subscribe so that you never miss an episode of The Intentional Edit Podcast. 
If you are struggling with daily tasks, clutter, organization, and finding any sort of work/life balance, The Intentional Edit Podcast is for you.  It's time to stop the chaos and create a life you love by implementing systems that put an end to the overwhelming, unorganized parts of life and finally, bring simplicity to your life and home.
Now is the time to say goodbye to overwhelm, get organized and create systems so that you can live your best life at home and beyond.  Simplify your life and home by creating routines, maximizing systems and decluttering!  
Connect with Lauren at www.intentionaledit.com or
@intentionaledit on Instagram, Pinterest, Facebook and TikTok